INIA MOOD
Regular price

$249.00

Sale price

$199.00
Packing List

:


+ INIA MOOD Pro *1

+ Power Adapter *1

+ Razor *1

+ Goggles *1

+ Aloe Vera Gel *1

+ Velvet Bag *1

+ User Manual
FDA Cleared

INIA incorpraretes most recognized safety certifications to guarantee a hair removal experience that is not only effective but also safe, comfortable, and reliable.
CUSTOMER SERVICE

Prompt customer service that cares for your every need. In addition, we offer a 6-month warranty and 6 months of extension warranty service.
EASY TO USE

No need to worry with its simplistic functionality. Additionally, we provide clear user instruction cards and explanatory videos.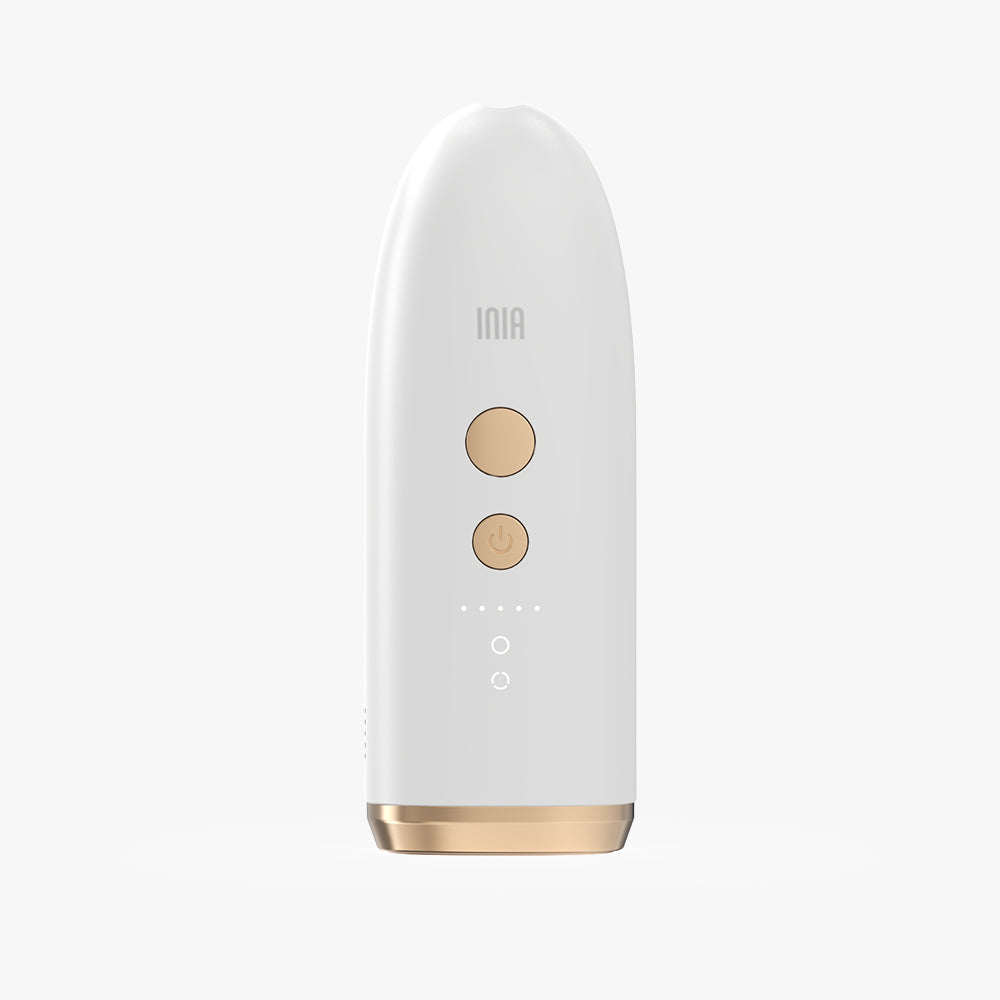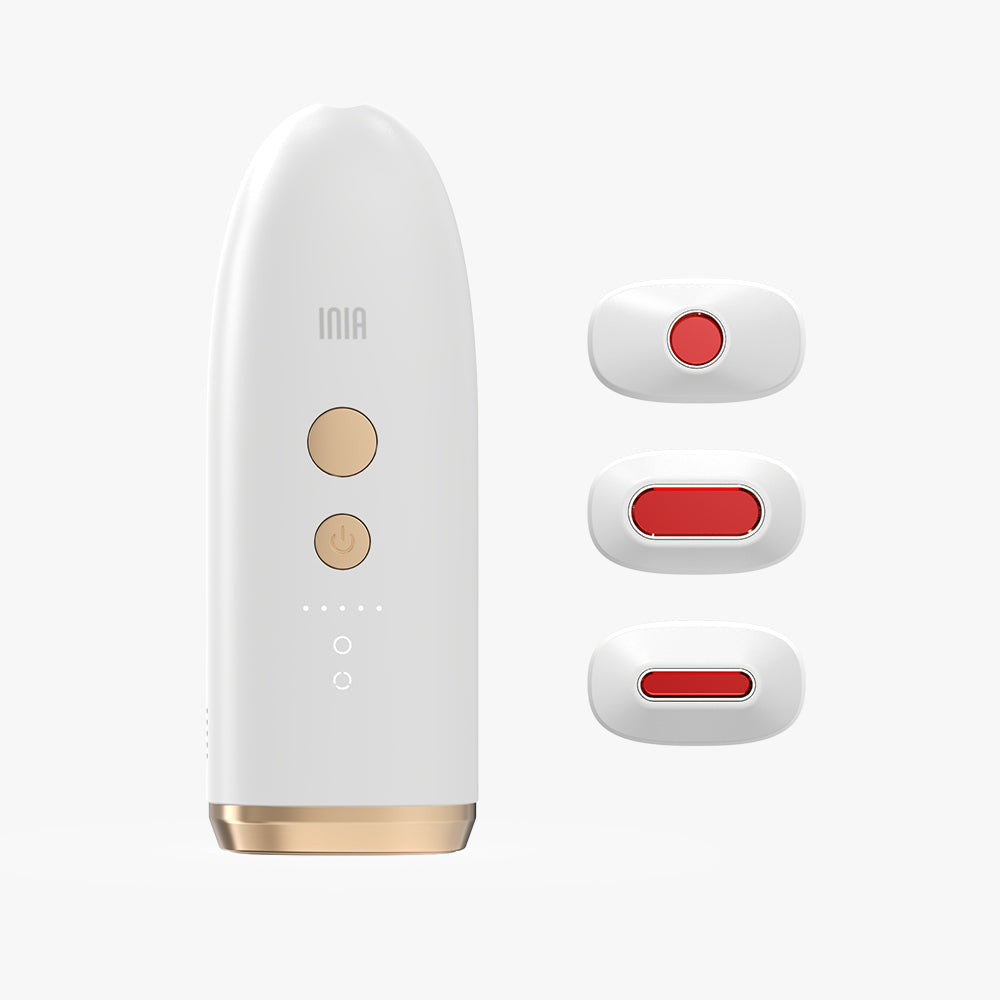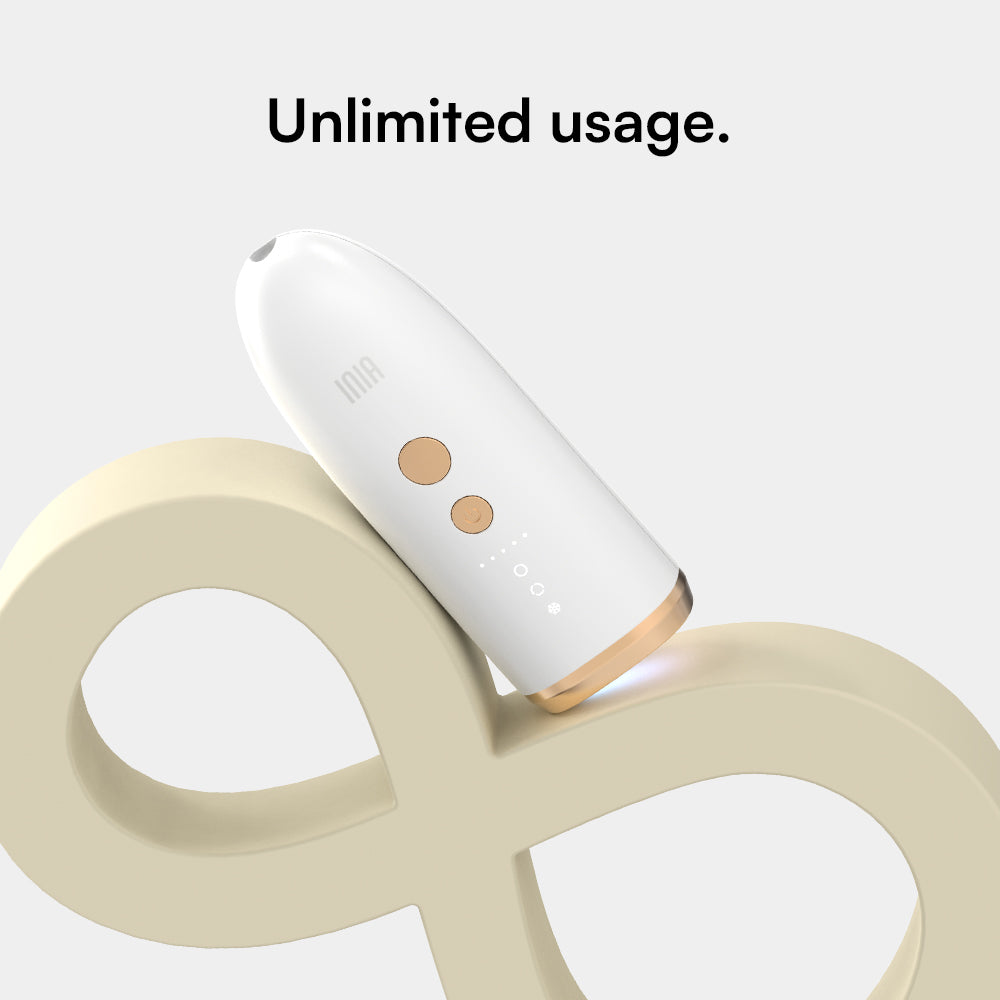 Easy-to-follow instructions
Step 1

Gentle wet shaving before hair removal.

Step 3

Turn on the device and select the appropriate level.

Step 4

Apply recovery gel after use and pay attention to sunscreen protection.
Before & after
1-4 Weeks

*3 times per week

Experience the rapid deceleration of hair growth, leading to noticeable changes as early as the first or second session.

5-8 Weeks

*2 times per week

Following 4 weeks of consistent weekly or biweekly treatments, observe a substantial reduction in hair growth.

Over 8 Weeks

*Use the device once every two weeks

Enter a stage where your skin exhibit a velvety-smooth texture, almost devoid of hair. By the completion of 8 weeks, most individuals achieve minimal to negligible hair regrowth.